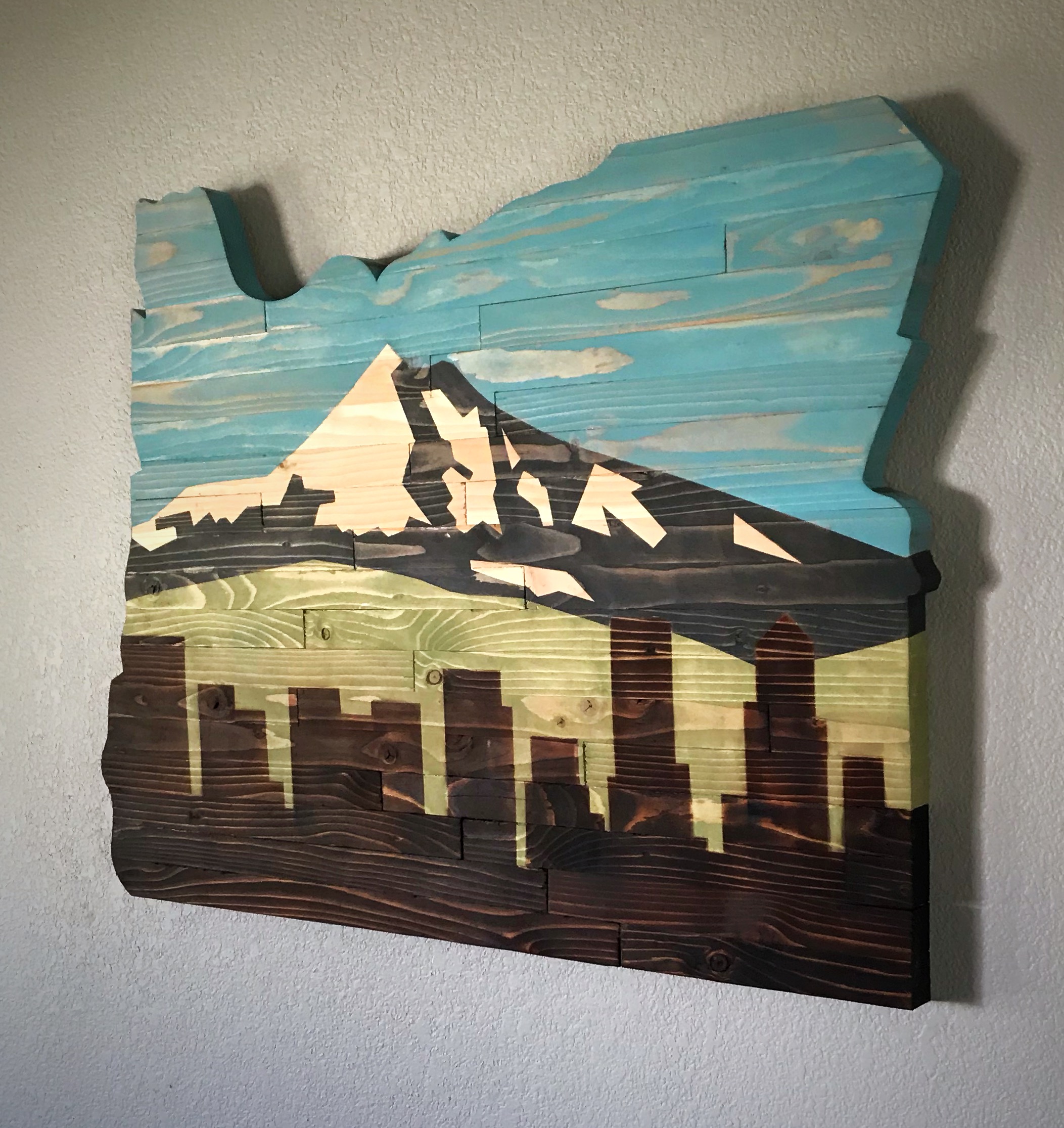 Portland Skyline Oregon
This item is a made to order Mount Hood and Portland skyline themed Oregon wall hanging.
Please allow 2-3 weeks for the piece to be created and shipped.
Dimensions are roughly 37 inches by 28 inches.
Every piece is 100% Handmade. Freehand torched and finished with wood tone stains. Each piece is 100% one of a kind because no 2 pieces of wood are the same. These pictures above are representations of what your piece will look like.
The back is not stained and includes a wire hanger ready to be hung. My signature is burned into the back as well and my BPD insignia branded into the side.