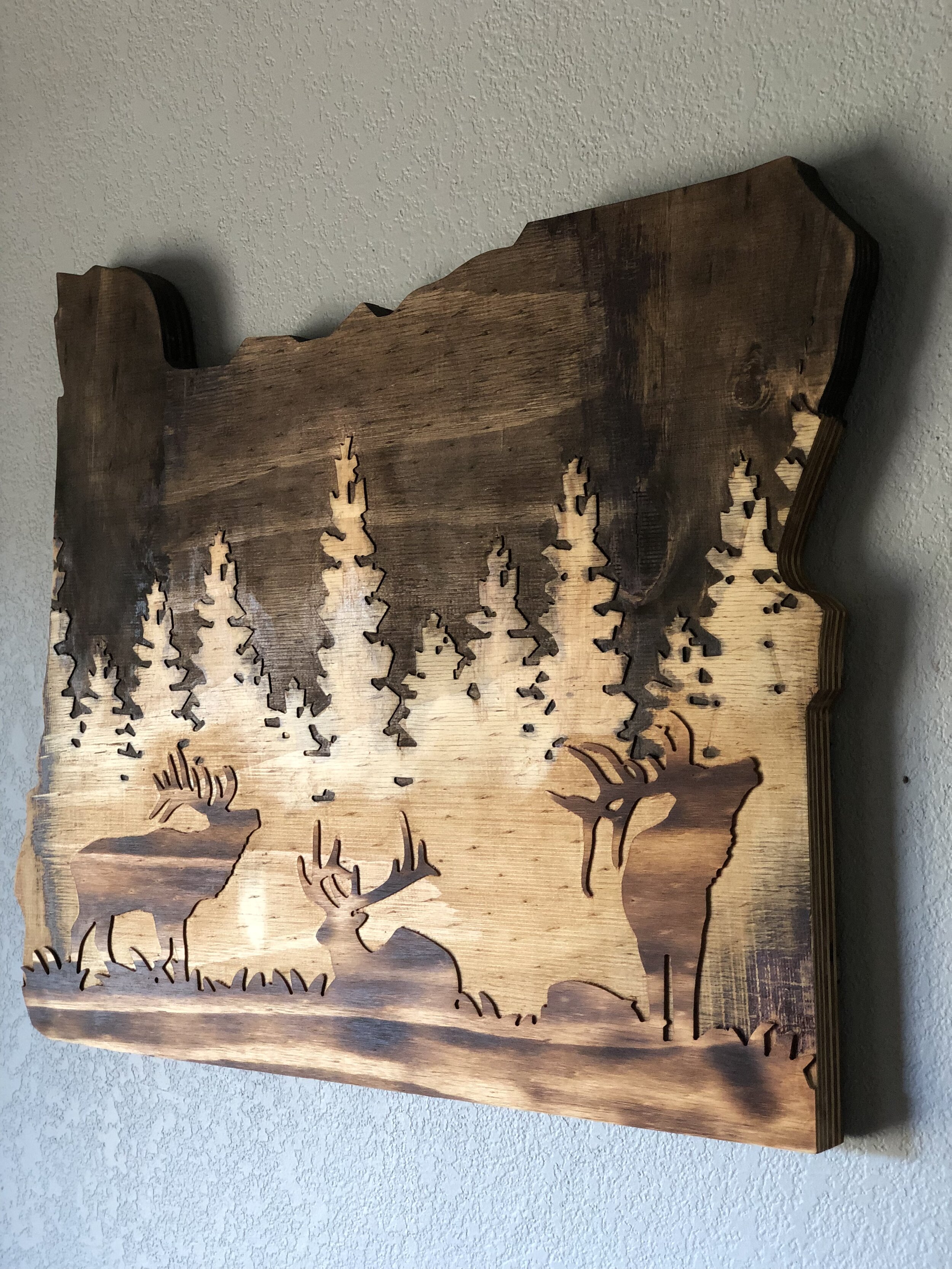 Wild Oregon
Wild Oregon is ready to be shipped and be displayed proudly in your room of choice.
Dimensions are roughly 23in x 1.5in x 28in.
This piece is a 3 layered engraving piece engraved into reclaimed wood that's finished with a hand held torch and wood stains.
The back is signed and dated by me, David Thomason Jr, and is ready to be hung with its empty canvas like back. Also, my Burnpile Design logo is branded small and discreet on the side.